NEW ALBUM
Chucho Valdés
"This album is a work of deep inspiration based on Afro-Cuban roots and Jazz, done with great quality and impeccable development by a young artist with a promising, beautiful musical career ahead."
NEW VIDEO
DINZA
Produced, composed and performed by Carlos Cippelletti
ABOUT
Composer, pianist and a leader of the young generation of Latin Jazz musicians, Carlos Cippelletti's work celebrates the cultural and historical ties between Ibero-America and North America.
He is a two-time winner of the Latin Grammy Cultural Foundation Scholarship, and four-time winner of the AIE Scholarship (artists and interpreters Association of Spain). He was awarded first prize in both the Malaga International Jazz Festival Competition, Portón del Jazz and the international 7 Virtual Jazz Club competition and was awarded for his outstanding academic achievements at the Alfonso X el Sabio University.
In 2018 Carlos toured Europe with the JM Jazz World Orchestra — the world's premiere youth jazz orchestra led by renowned trombonist Luis Bonilla. In 2021 he graduated with a Master's degree in Latin Jazz from Codarts University of the Arts in Rotterdam and was recently awarded a coveted Fulbright Scholarship to do his second Master Degree "Performer-Composer" at The New School, New York. Already a fixture on the New York Latin Jazz scene and performing with Arturo O'Farrill & The Afro-Latin Jazz Orchestra. 
His most recent project and first album entitled HYBRID/C, is a musical and cultural fusion project with a common point that is Afro-Cuban music and jazz. Jazz serves as a vehicle on this journey to the roots of Cuban music and Afro-Cuban culture from a modern musical perspective. Born in Spain to a Cuban father and French mother, Carlos Cippelletti"s compositions reflect his various identities. Afro-Cuban music tradition, Jazz, Neo-Soul and classical music combine to create a sound all its own. This album collects the traditional Afro-Cuban jazz sextet format, (trumpet, tenor sax, piano, double bass, congas/ batá drums and drums) including a seventh element that is electronics and synthesizers, creating a point of union between tradition and modernity. HYRBID/C, is a fusion project that shows how, regardless of our roots and age, beauty always prevails, and unites us through the most universal language we know, music.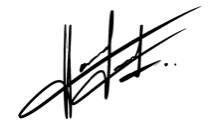 Pepe Rivero
"Carlos is one of the most talented piano students I have had throughout my 20 years' of teaching career. I firmly believe that Carlos deserves full support in order to enhance his promising career, which will no doubt become a bright one, as he is already demonstrating though his work."