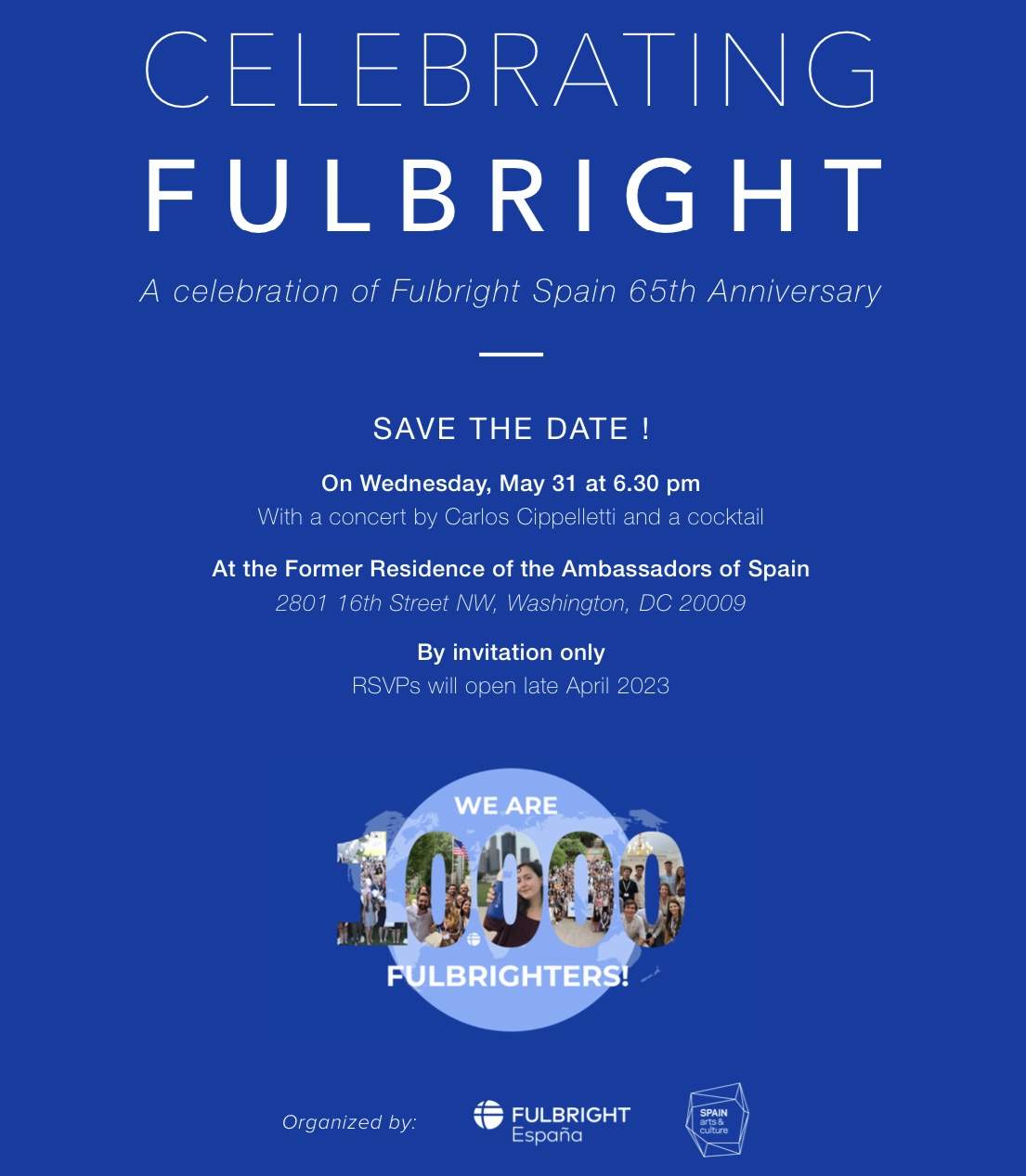 CELEBRATING FULBRIGHT AT THE EMBASSY OF SPAIN

| | |
| --- | --- |
| | May 31, 2023 |
| | Former Residence of the Ambassadors of Spain in Washington D.C. |
| | Location |
Tickets
Concert by Carlos Cippelletti  at the Former Residence of the Ambassadors of Spain.
This piano solo program concert will be an exploration of the musical bridge between Ibero-America and the United States through Jazz, Spanish music and Latin American music. The program will feature compositions from both sides of the Atlantic, with some traditional Ibero-American music blended with elements of Jazz, Afro–Cuban and other Ibero-American music styles. The program will be a mix of arrangements and composition, and will provide the audience with a unique experience that celebrates the musical connection between Ibero-America and the United States.
Spanish Young Music Talent (SYMT) is the new program of the Cultural Office of the Embassy of Spain in Washington, D.C. SYMT has been envisioned to enhance and support Spanish young musicians' careers, in collaboration with U.S. music schools and universities at a higher level (bachelor and graduate students orchestras), offering them an experience abroad. SYMT aims to offer young musicians not only a concert or recital in the U.S., but a complete experience with complementary activities such as masterclasses, talks, conferences, etc. to broaden their opportunities and contacts. All visiting musicians are winners of the Juventudes Musicales de España national award and under 30 years old.
Program:
SPAIN / REENCUENTRO – Chick Corea (1941 – 2021) Ernán López Nussa (1958 – )
TRES INVITACIONES – Ignacio Cervantes (1847 – 1905)
LA COMPARSA – Ernesto Lecuona (1896 – 1963) Arrange by Carlos Cippelletti
SPANISH DREAM – Carlos Cippelletti
MEDITERRANEO – Joan Manuel Serrat (1943 – )
MAMBO INFLUENCIADO / EL CUMBANCHERO – Chucho Valdés (1941 – )
Rafael Hernández Marín (1892 – 1965)
AITE – Carlos Cippelletti
ARMANDO'S RUMBA – Chick Corea (1941 – 2021)